Regular price
$ 254.98 USD
Regular price
$ 354.98 USD
Sale price
$ 254.98 USD
Unit price
per
Sale
Sold out
This Gift Bundle

SHIPS FOR FREE,

and it comes with ONE NEBULIZER+ 1-30 ml bottle of

 

Tea Tree, 1-10 ml bottle of

 

Frankincense, and 2-10 ml bottles of Oregano essential oils.

 

These are the best essential oils that everyone should have in their general wellness kit to prevent and treat cold and flu, respiratory infections, and other weather-related ailments. 

Particularly

 

Oregano oil has been recognized by numerous studies and medical journals

 

as the most powerful and potent natural antibiotic.

 

If you want to learn more about the power of Oregano oil as a natural antibiotic, head over to

 

our blog

 

to learn more.  
Frankincense oil helps the body detox at a cellular level by assisting with white cell production, which is our body's main defense -thus addressing and fighting the inflammation associated with any kind of infection. 

For all these oils benefits check out the product page for each oil individually. It's also great for relaxation any time during the day as it doesn't make you sleepy as lavender would.
Australian Tea Tree oil

 

has been well known as a powerhouse "medicine in a bottle" due to its antifungal, antiviral, antiseptic, and antibacterial properties. Every household should have this oil in their natural medicine kit.

 

Download your FREE ebook "87 Uses & Benefits of Tea Tree Oil" to learn all about this miraculous oil. 
For all these oils health benefits check out the product page for each oil individually.
Suggested use:
Diffuse these oils individually or mix them.

 

When diffused together in a nebulizer, we suggest the following blend ratio: 
Tea Tree- 24 drops
Frankincense- 10 drops
Oregano- 15 drops
The benefits and uses of these essential oils are numerous. Please click on the link for each oil to read the full description. 

The gift of health & wellness is the BEST gift of all because it's the gift that keeps on giving way beyond the Holidays! 
But if you truly want to benefit from the power of essential oils for your health and well-being, it's not enough to use the highest-quality essential oils, you also must know how to choose the best diffusing device to maximize their full health potential.  

Before you waste any more money on essential oils, learn WHY

 it matters to know the MOST IMPORTANT THINGS to maximize their benefits for your health and your pocket. 
What you'll get when you add our NEBULIZER to the Wellness Bundle: 
BEST THERAPEUTIC EFFECT GUARANTEED:

 

The difference between a cold air nebulizer diffuser and other diffusers is heat which is the enemy of essential oils! Essential oils are very delicate and volatile. When heated, their therapeutic benefits are destroyed. Most diffusers heat the essential oils by adding water to assist in the evaporation process. Furthermore, scents diffused through any methods that involve heat do NOT disperse well in large areas nor does their scent last long as the heavy oil molecules fall down as they come in contact with the cool air. This means you're losing money on expensive essential oils that get wasted without getting any health benefits from them. 
BEST QUALITY DIFFUSER ON THE MARKET, GUARANTEED: Our diffusing nebulizer is made from the best quality materials: unbreakable food-grade aluminum, and high-quality anti-corrosive parts made in Japan. The cheaper, low-quality diffusers only distribute a weak aroma from the essential oils without any therapeutic benefits. The Nanotechnology component in our device is the most revolutionary system in the scenting industry, which uses high amounts of air pressure to compress oil molecules into a VERY LIGHTWEIGHT, dry mist of oil nanoparticles. The cold air diffusion technology in our diffusing Nebuizer ensures consistent and subtle scenting without high or low points in the scenting process.
SELF-CLEANING =NO MESS: The cheaper diffusers require to be cleaned with soap and water which is a big no-no. As soap leaves residue inside the diffuser, that will eventually clog it even worse, and destroy it in the long run.

 

Our Nebulizer doesn't require water or soap-EVER!

 

All you need to do is

 

fill 1/3 of the nebulizer bottle with any type of rubbing alcohol, program it with the remote control to diffuse for 1 hour once a week, and then leave it alone to run=aka self-clean.

 

This literally takes 30 seconds to do- it's really that simple and makes no mess! If you clean your nebulizer with alcohol once a week, you'll enjoy it for many years and it will run in great working condition without having to repair or replace it.
UNIQUE FEATURES:

 

Advanced NANOtechnology nebulizes micro-fine Essential Oil vapor without the use of heat or water. The oil nanoparticles leave neither residue NOR fall unto furniture and floors like the cheaper diffusers, which use water and heat. Learn more

 

HERE about the HUGE difference in oil mist distribution from a Nebulizer vs a diffuser.

 

The remote control with built-in timers gives the option to control the scent intensity levels with the push of a button. 3-group timing variations: 1 hr, 4 hrs, and 8 hrs/day with automatic/programmable shut off. The level of aroma intensity could be set to work continuously as follows: 30/30-30 seconds on, 30 seconds off; 30/60- 30 seconds on, 60 seconds off; 30/120 - 30 seconds on, 120 seconds off. Portable, slick and compact, stylish and whisper-quiet- perfect for home, office, yoga studio, office room, dentist room, etc. Powerful, effective, and easy to use, it also comes with an instructions manual.
MAXIMUM USE FOR A LONG TIME:

 

our diffusing nebulizer could work continuously for 8 hrs/day 5 times/week for a total of 2080 hrs/year without clogging or any other problems. Most diffusers stop working after a few months and end up in landfills. If cared for properly, our diffuser will last for many, many years.
MINIMAL OIL CONSUMPTION: BEST RETURN ON YOUR INVESTMENT: Super efficient, our nebulizer only uses a very small amount of oil- 1 ml/hour!! The exact length of time will depend on the chosen on/off times, the density of the aroma, and most importantly on the quality of the essential oil. Other nebulizing diffusers use almost 5 times more essential oils than ours. With our diffusing Nebulizer, you'll save money on essential oils and recoup your investment in less than 5 months.
1-YEAR WARRANTY+ Post Warranty Service: we believe in the quality of our product so much that we offer a long warranty+ paid repair services to US customers only. This is the only aromatherapy device on the market with the longest warranty. Cheap diffusers don't come with a warranty or if they do, it's only covered for a few months as they don't last too long before they end up in the trash. 

 

PRODUCT SPECS: Coverage: approx. 1000 sqft · Weight: 3 lb· Dimensions: 3" Diameter x 10.8" Tall · ONE Bottle: 30 ml AMBER GLASS bottle. Additional glass bottles for use with different oils and accessories for our nebulizer can be purchased on our website if needed. Check out the listing below.
Unbreakable, sustainable material: food-grade Aluminum shell, 2 mm thick, strong and durable, corrosion-resistant. Air pump: Japanese high-quality pump, one of the most powerful and very high quality. 8,000 hours life span, energy saving, unlike the copies used in other diffusers, which only have a 200-300 hours life span. ·O-ring, durable and not easy to break, preventing oil leaking. Each unit comes with an extra ring.
Nebulizer parts-made of high-quality anti-corrosion resistant materials with unique structure, super quiet, and bigger mist, with a small filter inside which prevents oil particles from being jammed and clogging the diffuser. · Built-in timer with 3-group timing variations.
Remote control provides scent density control and programs working time and work/pause interval so that it saves energy and also protects the environment =win-win! It also has a memory function, so you don't need to repeatedly adjust. With programmed timing, the diffuser will work intermittently and stop working according to your settings, saving energy and money on oil usage. 
ACT NOW: GIVE yourself or a loved one the gift of health

 

WITH A TRULY HIGH QUALITY and UNIQUE DIFFUSER

 

that will last for many years. 
Shipping

All orders ship within maximum 2 business days from the date of purchase.
Share
View full details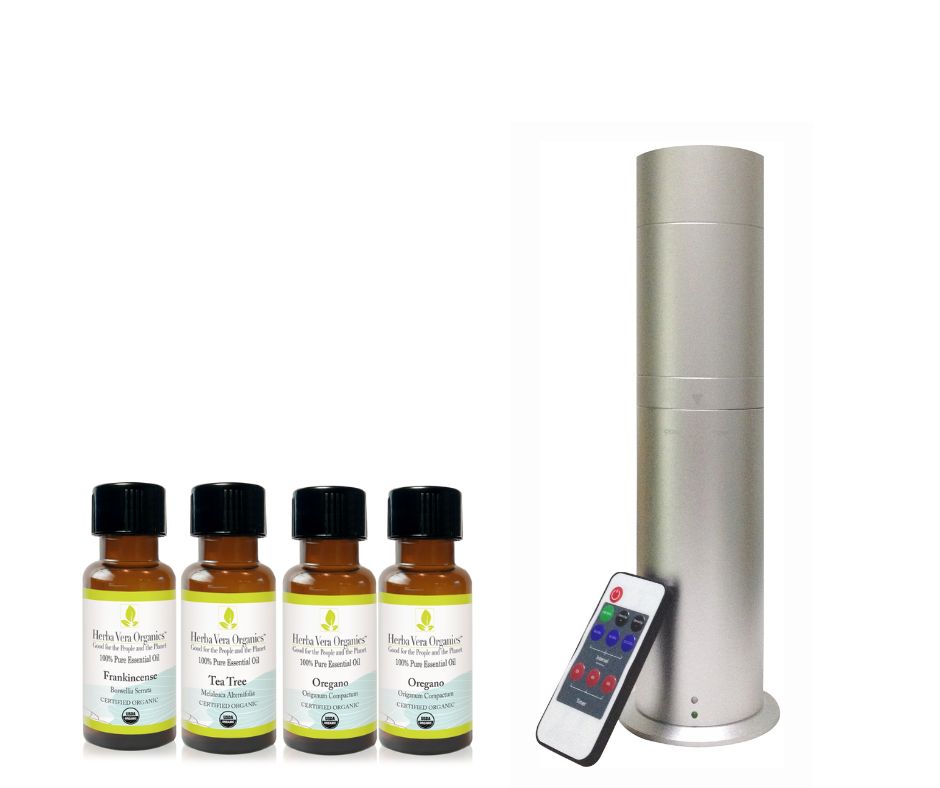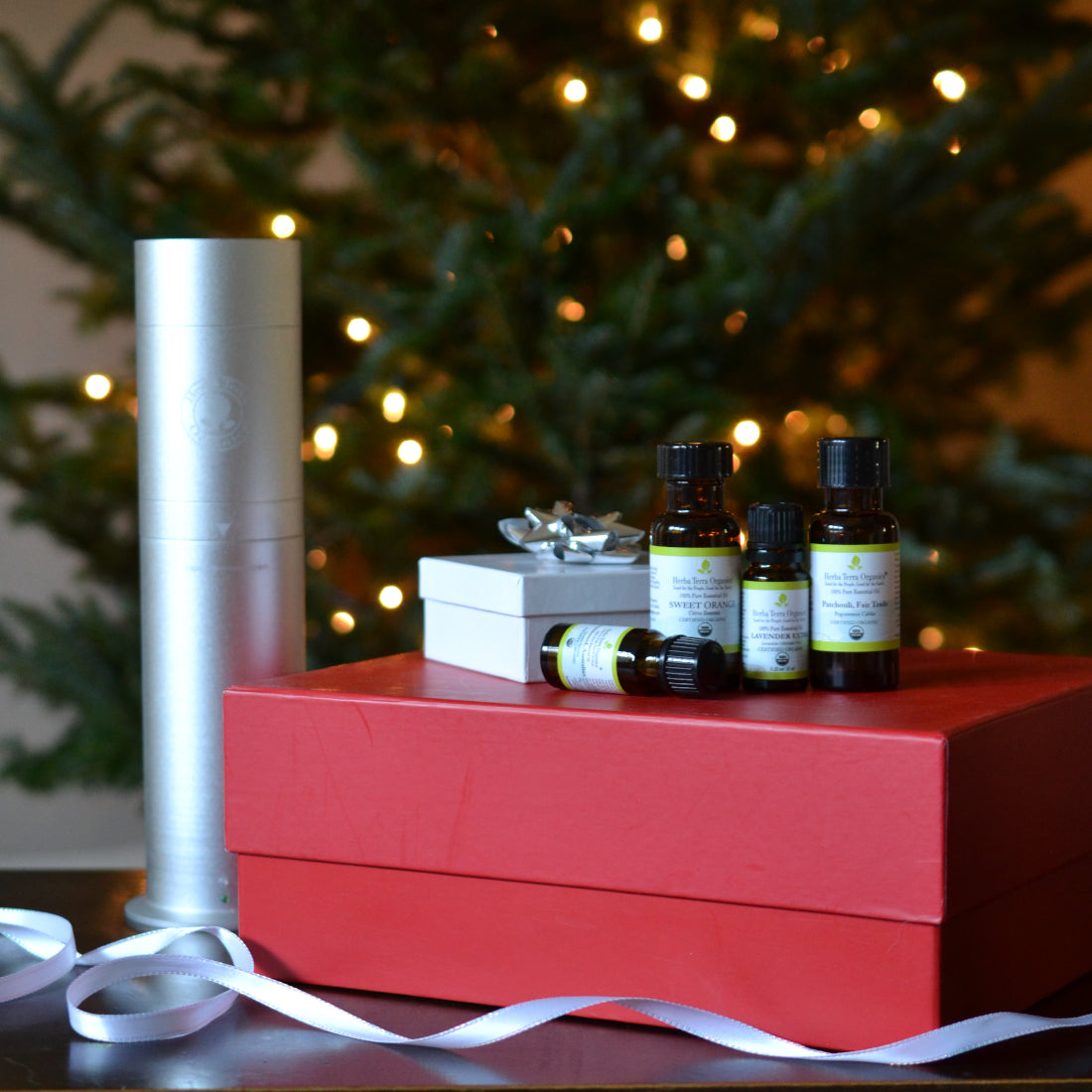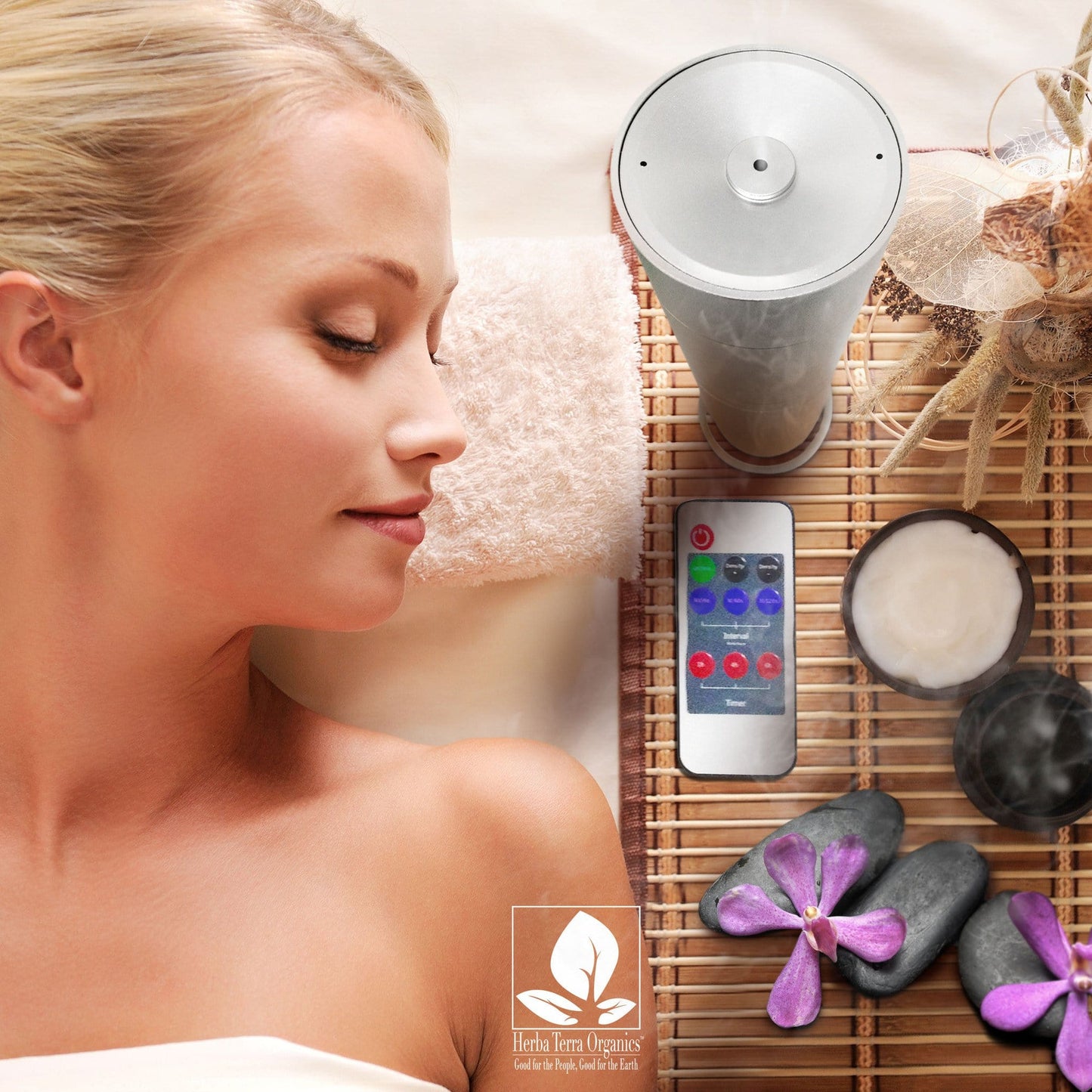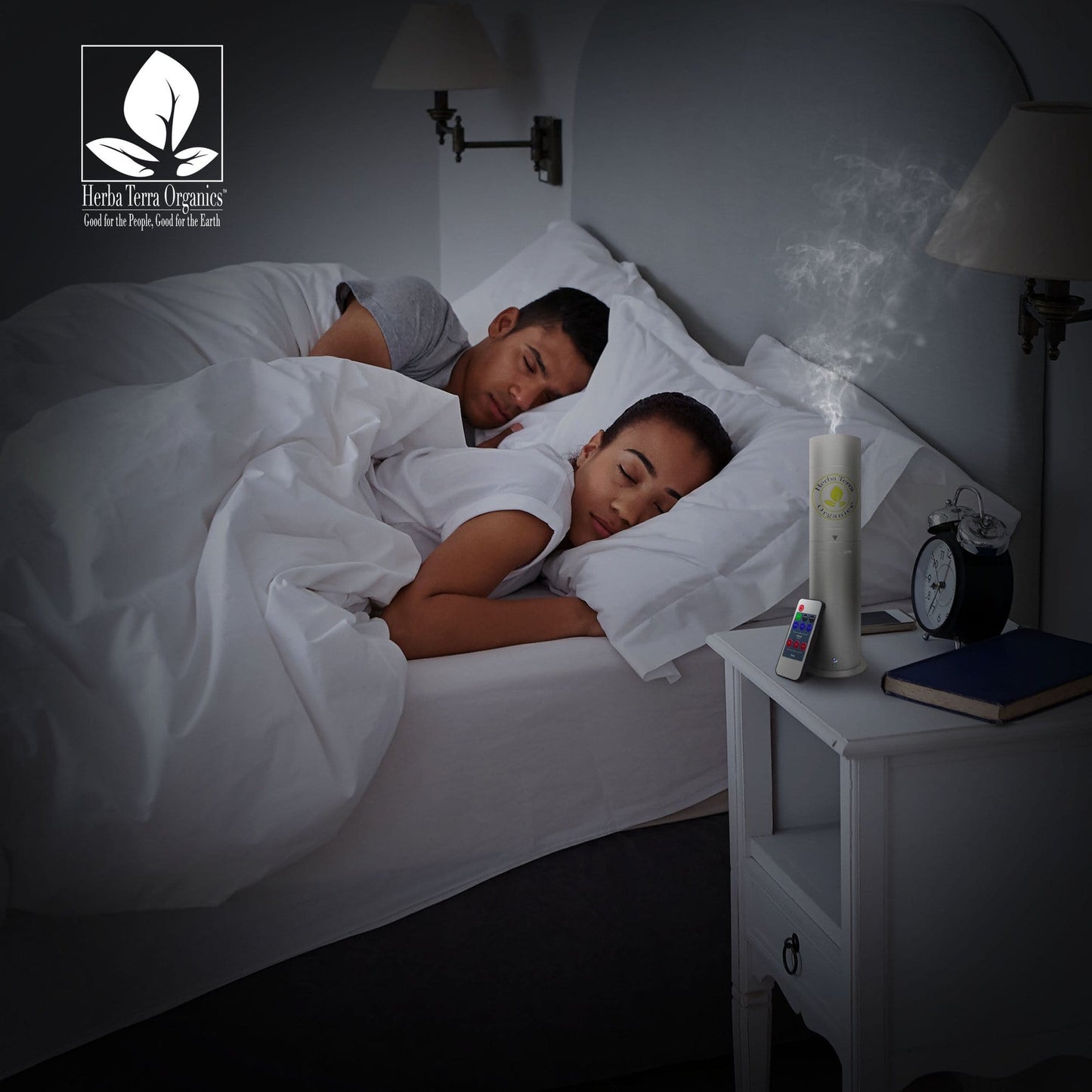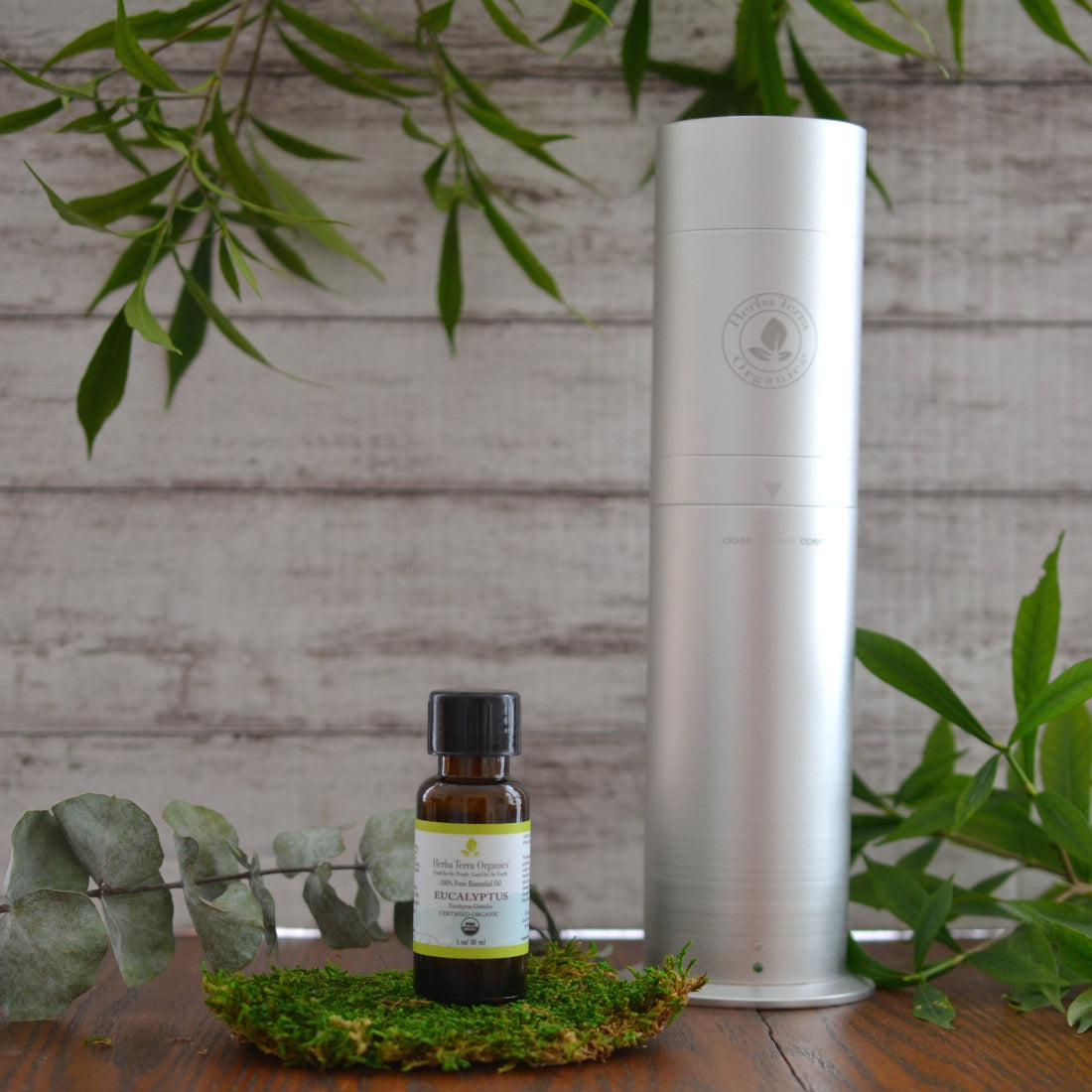 Maximize the Experience
Make the most of this essential oil with our powerful cold air nebulizer. Add a few drops of your favorite essential oil and enjoy the spa-like energy, at home.
SHOP NOW