Regular price
$ 79.98 USD
Regular price
Sale price
$ 79.98 USD
Unit price
per
Sale
Sold out
Latin Name: Citrus Sinensis
Country of Origin: Mexico
Plant Part: peel
Extraction Method: steam distillation
Farming Method: certified organic
Packaging: All essential oils sold in 30 ml bottles can be screwed directly into our nebulizer thread, as these are the same original 30 ml bottle, which comes with the unit. Droppers or orifice reducers are NOT included with bottles larger than 30 ml/1oz.
Wholesale Pricing: For 1 lb or larger quantities on any of our products, please send a request to care@herbaterraorganics.com
Return Policy: Here at Herba Terra Organics, we stand behind the quality of our products. Returns for store credit or for an exchange are accepted for this product within 30 days of the order date. Item must be returned unopened, with tags, in its original packaging. Read the complete return details here.
Perfumery Note: top
Aroma: sweet, citrusy, fruity, tart, fresh
Botanical Group: fruits
Color: yellow-orange
Consistency: thin
Blends well with: basil, bergamot, black pepper, cinnamon, clary sage, clove, coriander, eucalyptus, geranium, ginger, grapefruit, jasmine, juniper, lavender, lemon, lime, marjoram, myrrh, neroli, nutmeg, patchouli, rose, sandalwood, vetiver, ylang-ylang
Dilution: to learn more about blending oils safely, please follow the instructions on this page.
Note: oils extracted from bark, resins, roots of trees or plants will NOT work with a nebulizer because these oils are too thick and will cause clogging. Therefore, for inhalation, use these thicker essential oils ONLY with a diffuser. Read our FAQ page for the list of essential oils which are not recommended to use with a nebulizer.
Diffusion
Orange oil is well-loved for its sweet, fresh aroma. It's a perfect oil to use if you're new to aromatherapy and essential oils. It's also well tolerated and loved by children.
Antidepressant and mood booster: diffusing this oil can lift up low, depressed moods. The active components in the orange oil can connect rapidly with the emotional center of the brain to uplift the spirits. It works well when to diffused to combat feelings of anxiety, nervousness, tension, uptightness, withdrawn, feeling down or winter blues.
Invigorating: diffuse it to lift up your mood, or whenever you feel sluggish and need a boost of energy during your morning exercise. 
Lowers blood pressure: by acting as a mild sedative for hypertension. Its calming effect can also help with insomnia when diffused with a nebulizer for at least 1-2  hours before going to bed.
Antibacterial and anti-inflammatory: among several other essential oils, orange has shown the greatest reduction in infections. Check out our Delightful Decongestant blend containing Orange oil to help you avoid dealing with congested sinuses and respiratory infections through this winter season.
Topical Application
Carminative: this term refers to orange oil's ability to help expel troublesome and painful excess gas from the body. Its properties can cause muscle relaxation which leads to the gentle deflating and removal of trapped gas from the digestive system. Dilute a few drops in a carrier oil and use it to massage the stomach and abdomen.
Diuretic: this oil can help gently purge the system of toxins and salts by encouraging urination. This can lead to overall better health through a series of beneficial bodily responses. Massaging a diluted mix of orange oil and carrier oil into the abdomen can aid with kick-starting a healthy chain of responses.
Immune system booster: the oil helps keep the metabolism in good working order by optimizing its functions. Massage it diluted into the body, or add a few drops to a bath or place 1-2 drops into your palms and rub together, then cup over your nose and mouth for 30 seconds.
Skin care: add a few drops to your favorite unscented face or body lotion, body wash, or to your bath water. You should never use it undiluted on your skin. Orange oil contains higher amounts of Vit C than the fruit, which is known to prevent the effects of aging and helps promote the production of collagen.
Natural mouthwash and gum protector: due to its antibacterial properties. Just mix a drop into the water and gargle it in your mouth. 
Internal Uses:
Culinary uses: ingesting orange oils ONLY recommended when you're using a very high-quality, such as USDA Certified Organic brand. Use 1-2 drops as a dietary supplement in your water, seltzer,  tea, smoothies, lemonade for extra flavor. Add 1-2 drops when baking desserts and many other cooking recipes; it's also excellent for salad dressings. 
Anticancer fighter: it has the ability to suppress tumors growth. 
It's been recognized by the FDA as safe for consumption, but this is only the case if you purchase a pure, unadulterated oil. USDA Certified Organic label on the bottle itself is the only sure way to know the oil is pure, which is truly safe and edible as the plants are grown in organic soil within an organic farm, hence it doesn't contain any pesticides or artificial fertilizers and GMO's like the plants grown on conventional farms. You get what you pay for, so make sure to seek out a reputable, tested brand!
Household Uses: 
General disinfectants: due to its powerful antibacterial properties, it's ideal to use several drops into a spray bottle filled with water to clean your surfaces or use it as a natural room freshener in your home. For an exquisite scent in your home that will delight your senses and cheer you up during the holiday season, check out our Christmas Candle blend using Orange oil. To learn in more detail about the benefits of this oil, check our blog post about the many benefits and latest research on this wonderful oil. 
Oil Specific: possible skin sensitivity, do not use it before sun exposure.
General: keep out of reach of children and pets. Not for internal use unless taken under the supervision or recommendation of an aromatherapist professional. Do not use undiluted on the skin, eyes, or mucous membranes; it could cause allergic reactions. Always test first on a small portion of your skin. If you are pregnant, consult with a health care provider/ professional experienced with essential oils as some essential oil are less tolerated while others are well loved by pregnant women.
Storage and Handling: the shelf life of ESSENTIAL OILS is usually around 1 year after they're opened, and up to 2 years when unopened. All essential oils oxidize and are subject to lose their therapeutic value and aromatic quality in time. Essential oils benefit from proper storage and handling. Avoid keeping essential oils in a location that is prone to sudden temperature changes such as the bathroom or kitchen. Store them in a cool, dark place, away from heat and light.
Herba Terra Organics is among the few companies is US that offers an entire line of USDA certified organic essential oils, plus there are several other great reasons to buy from us. We pride ourselves on giving you the highest quality of essential oils and products available today because for us "organic" isn't just a buzzword, it's a way of life. It's how we do business.
Our oils come from plants sourced from nutrient dense, rich soils, extracted at the most optimal time to ensure maximum potency. All our essential oils are sourced from plants grown and harvested from organic farms, are USDA certified organic and rigorously tested, following stringent standards and rules to ensure the products are completely organic and free from any chemicals or other pollutants.
All organic products must be certified by a USDA accredited certification agency. We're very proud of our organic commitment, and that means we will never sell or distribute, or import herbal products for our oils production that are conventionally grown, harvested, and processed with any pesticides, herbicides, chemical fertilizers, GMOs, synthetic chemicals, or growth agents. This is our promise to you because we truly care about the health of our customers, our communities, and our environment.
Here are just a few other reasons why you should buy from us:
All items in stock & ready to ship

Affordably priced samplers for all our products

Secure ordering available

Courteous, knowledgeable and professional support

Satisfied customers

Lowest pricing available online for the high-quality oils we offer

100% satisfaction money back guarantee

Quality CERTIFIED organic and ONLY natural products, which you will love!

Wild Harvested and Fair Trade products.

Whenever possible we strive to offer you fair-trade or wild harvested essential oils. This means that when you purchase an oil that is labeled Fair Trade or Wild Harvested from us (as indicated by these words on the label) a portion of every sale goes to agricultural communities around the world. The Fair Trade Commission guarantees that workers in these small farm communities have rights and are paid fair wages. We know that paying the lowest cost for oils comes at a very high price for these farmer families and their entire livelihoods, and we cannot simply do that because we know the wellbeing of all people and our planet depends on it.

A customer-centered shopping experience has always been our goal and we pride ourselves on our comprehensive policies that have put us above our competitors. Shop with us today and see the Herba Terra Organics difference.
Shipping

All orders ship within maximum 2 business days from the date of purchase.
Share
View full details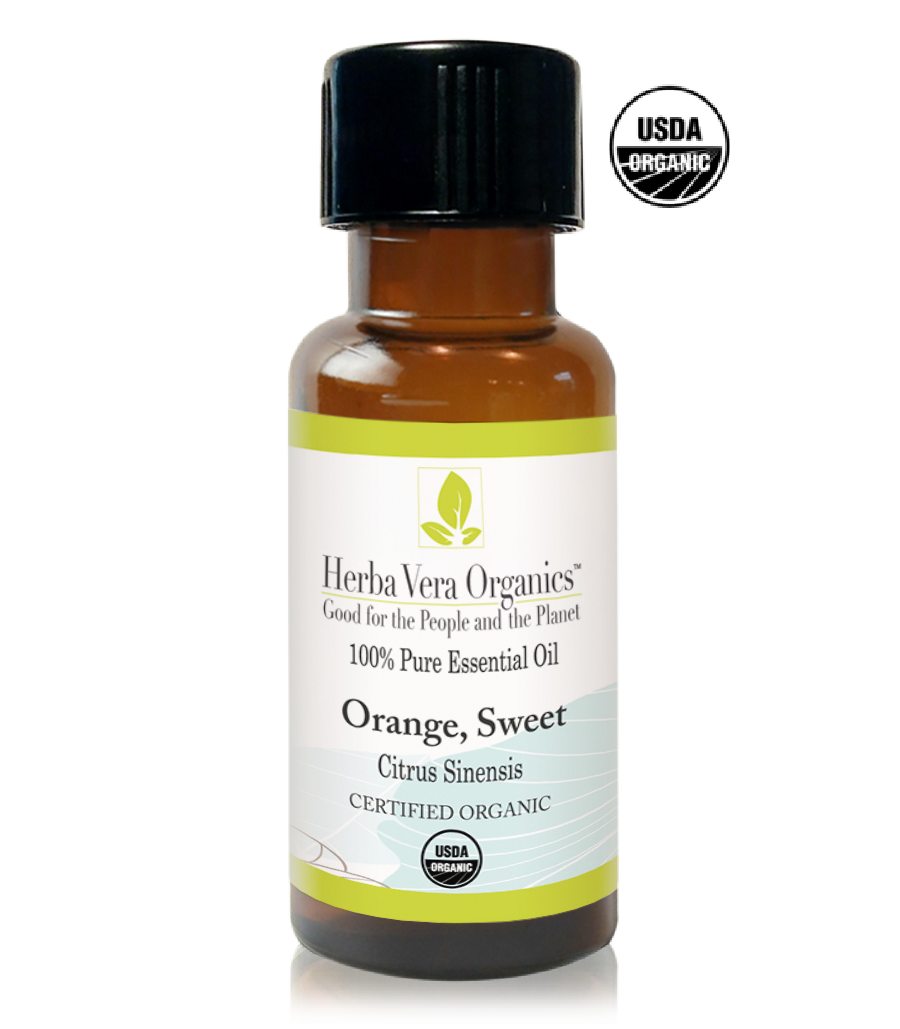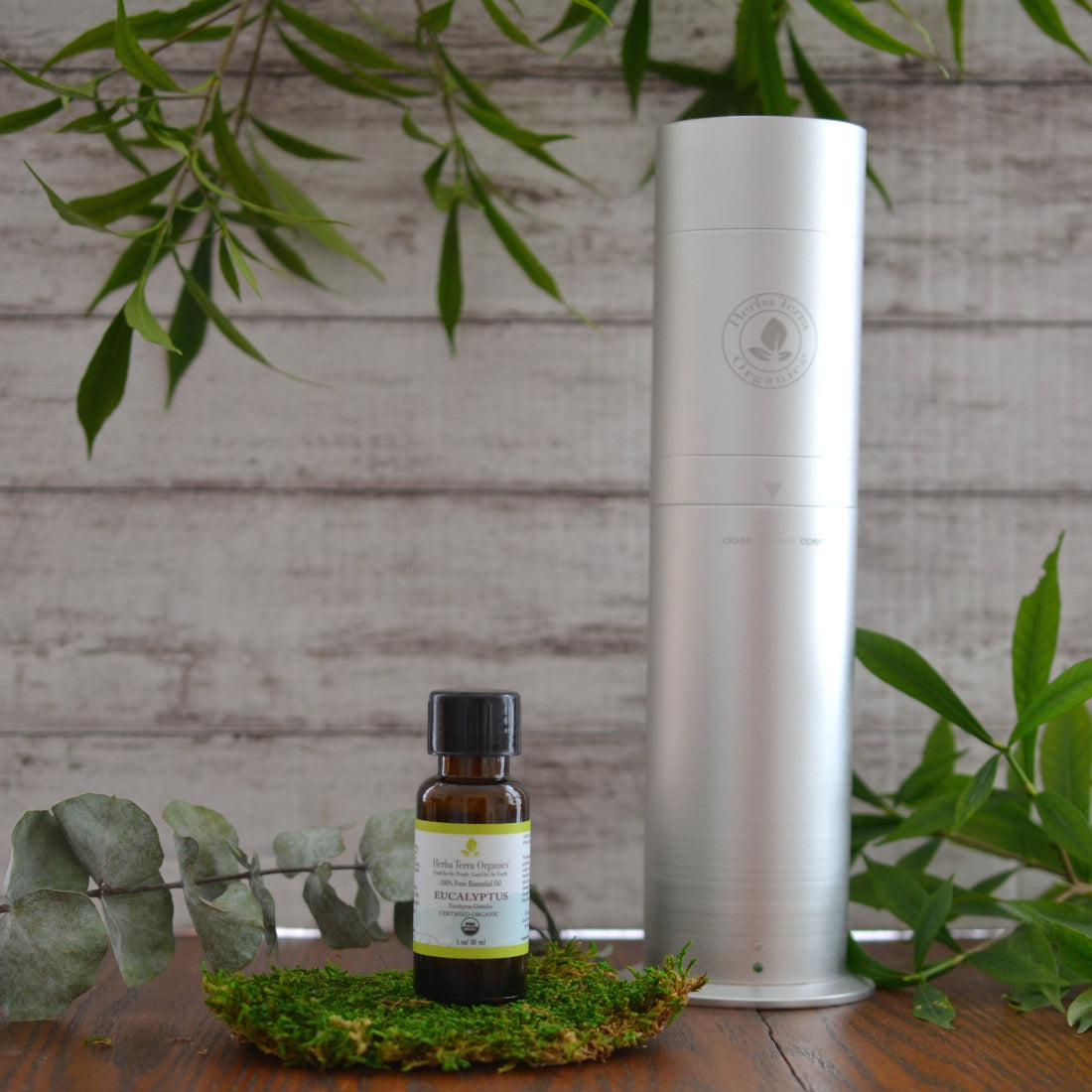 Maximize the Experience
Make the most of this essential oil with our powerful cold air nebulizer. Add a few drops of your favorite essential oil and enjoy the spa-like energy, at home.
SHOP NOW