Regular price
$ 59.98 USD
Regular price
Sale price
$ 59.98 USD
Unit price
per
Sale
Sold out
Latin Name: Juniperus Communis
Country of Origin: Croatia
Plant Part: berries
Extraction Method: steam distillation
Farming Method: certified organic
Packaging: All essential oils sold in 30 ml bottles can be screwed directly into our nebulizer thread, as these are the same original 30 ml bottle, which comes with the unit. Dropers or orifice reducers are NOT included with bottles larger than 30 ml/1oz.
Wholesale Pricing: For 1 lb or larger quantities on any of our products, please send a request to care@herbaterraorganics.com
Return Policy: Here at Herba Terra Organics, we stand behind the quality of our products. Returns for store credit or for an exchange are accepted on this product within 30 days of the order date. Item must be returned full, with tags, in its original packaging. Read the complete return details here.
Perfumery Note: middle
Aroma: woodsy, warm, sweet notes, earthy
Botanical Group: fruits
Color: clear- pale yellow
Consistency: thin
Blends well with: black pepper, cedar, clary sage, cypress, eucalyptus, fir, jasmine, lavender, lemon, rose, rosemary, sandalwood, ylang-ylang.
Dilution: to learn more about blending oils safely, please follow the instructions on this page.
Note: oils extracted from bark, resins, roots of trees or plants will NOT work with a nebulizer because these oils are too thick and will cause clogging. Therefore, for inhalation, use these thicker essential oils ONLY with a diffuser. Read our FAQ page for the list of essential oils which are not recommended to use with a nebulizer.
Diffusion
Juniper berries are famous as the main flavor used in gin and have long been used as a herbal remedy for various ailments.
Stress: it can be diffused to bring rapid stress relief and promote bodily relaxation. There has also been strong evidence that the oil can ease sleep problems and help the sufferers achieve deep, restful sleep.
Disinfectant: diffuse the oil to kill germs and cleanse the air. It's also effective for eliminating unpleasant odors by leaving a sweet and woody aromatic scent.
Topical Application
Diuretic: apply it diluted on top of the kidney area to release the pain associated with kidney stones.
Urinary tract infections: the oil has antibacterial benefits which can help sufferers of UTIs. Add a few drops to your bath water or massage diluted oil into your lower abdomen.
Digestive issues: contains active ingredients which can help in the breaking down of foods during digestion, enabling valuable nutrients to be efficiently absorbed. Massage a little diluted oil over your stomach area to obtain relief or use 1-2 drops in water or a smoothie as a liver cleanse. Make sure you only ingest USDA certified organic essential oils, otherwise you risk getting intoxicated by the chemicals and toxins sprayed on non-organic plants. You also may want to consult with your natural healthcare provider first. 

Internal use:
Check our delicious recipe here that includes Juniper oil to prevent colds and flu. 
Other Uses
Clothes freshener: add a few drops to your washing machine to obtain sweet-smelling and hygienically-clean clothes.
Animal care: dilute it in a bottle with water and spray it on pet's coat for the prevention and treatment of fleas and ticks.
Oil Specific: avoid in kidney or liver disease. Not recommended during pregnancy. Possible skin irritation.
General: keep out of reach of children and pets. Not for internal use unless taken under the supervision or recommendation of an aromatherapist professional. Do not use undiluted on skin, eyes, or mucus membranes; it could cause allergic reactions. Always test first on a small portion of your skin. If you are pregnant, consult with a healthcare provider/ professional experienced with essential oils as some essential oil are less tolerated while others are well loved by pregnant women.
Storage and Handling:the shelf life of ESSENTIAL OILS is usually around 1 year after they're opened, and up to 2 years when unopened. All essential oils oxidize and are subject to lose their therapeutic value and aromatic quality in time. Essential oils benefit from proper storage and handling. Avoid keeping essential oils in a location that is prone to sudden temperature changes such as the bathroom or kitchen. Store them in a cool, dark place, away from heat and light.
Herba Terra Organics is among the few companies is US that offers an entire line of USDA certified organic essential oils, plus there are several other great reasons to buy from us. We pride ourselves on giving you the highest quality of essential oils and products available today because for us "organic" isn't just a buzzword, it's a way of life. It's how we do business.
Our oils come from plants sourced from nutrient dense, rich soils, extracted at the most optimal time to ensure maximum potency. All our essential oils are sourced from plants grown and harvested from organic farms, are USDA certified organic and rigorously tested, following stringent standards and rules to ensure the products are completely organic and free from any chemicals or other pollutants.
All organic products must be certified by a USDA accredited certification agency. We're very proud of our organic commitment, and that means we will never sell or distribute, or import herbal products for our oils production that are conventionally grown, harvested, and processed with any pesticides, herbicides, chemical fertilizers, GMOs, synthetic chemicals, or growth agents. This is our promise to you because we truly care about the health of our customers, our communities, and our environment.
Here are just a few other reasons why you should buy from us:
All items in stock & ready to ship

Affordably priced samplers for all our products

Secure ordering available

Courteous, knowledgeable and professional support

Satisfied customers

Lowest pricing available online for the high-quality oils we offer

100% satisfaction money back guarantee

Quality CERTIFIED organic and ONLY natural products, which you will love!

Wild Harvested and Fair Trade products.

Whenever possible we strive to offer you fair-trade or wild harvested essential oils. This means that when you purchase an oil that is labeled Fair Trade or Wild Harvested from us (as indicated by these words on the label) a portion of every sale goes to agricultural communities around the world. The Fair Trade Commission guarantees that workers in these small farm communities have rights and are paid fair wages. We know that paying the lowest cost for oils comes at a very high price for these farmer families and their entire livelihoods, and we cannot simply do that because we know the wellbeing of all people and our planet depends on it.

A customer-centered shopping experience has always been our goal and we pride ourselves on our comprehensive policies that have put us above our competitors. Shop with us today and see the Herba Terra Organics difference.
Shipping

All orders ship within maximum 2 business days from the date of purchase.
Share
View full details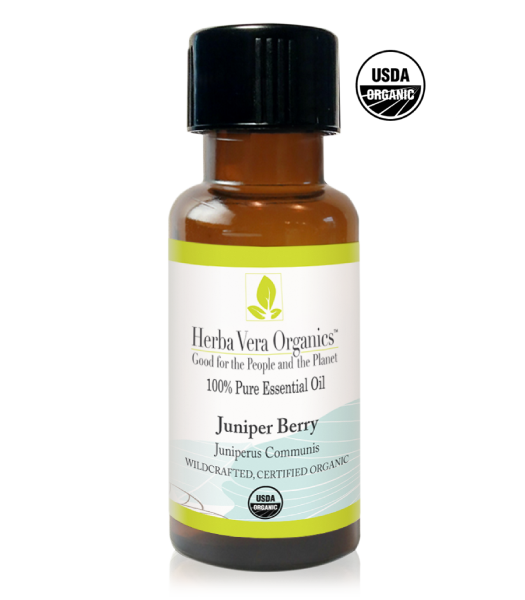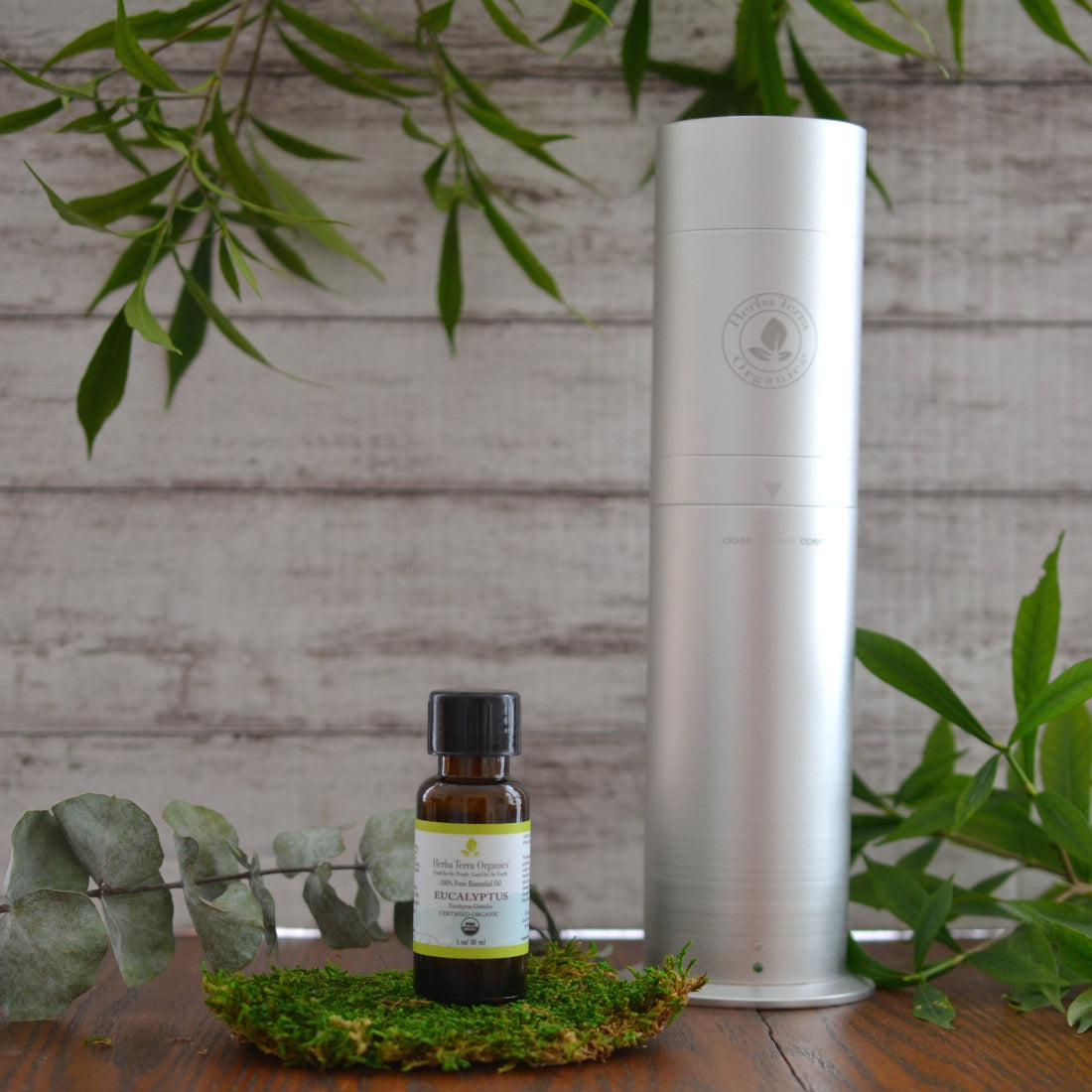 Maximize the Experience
Make the most of this essential oil with our powerful cold air nebulizer. Add a few drops of your favorite essential oil and enjoy the spa-like energy, at home.
SHOP NOW